Green Mountain Club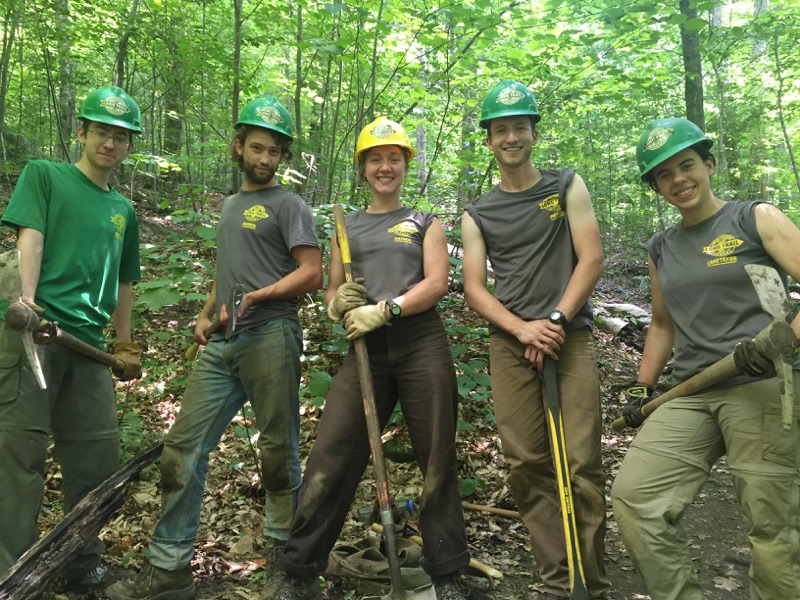 Summer is in full swing, and as a Long Trail Patrol Crew Leader, I have spent the last two m
onths exploring and maintaining the lush, vibrant, and relentless trails of the Long Trail System with my crew.

We just worked for two weeks maintaining a section of trail on Mount Hunger. Our time consisted mostly of making waterbars to divert water off the trail and brushing in social trails, where hikers have stepped off the primary path and unintetionally caused erosion.

As a crew, we've had some great experiences in this area; setting enormous rocks perfectly in place on the first try, spotting all sorts of beautiful mushrooms, hiking up to the summit for sunset, and soaking (more like dipping) in the brook just ahead of our campsite. 

This type of work is rewarding in more ways than I can explain. My crew and I are happy, honored, and confident to say that we love working for the Long Trail Patrol and the Green Mountain Club. 

We wake up in the forest every day – excited and grateful to be doing what we love.

Thank you for your support that allows us to have these experiences.

Hope to see you out on the trail!

Cheers,

Danielle
Long Trail Patrol Crew Leader

P.S. The photo you see above is me in the center with my crew on Mt. Hunger last week. Thank you again for supporting this work!






---
Take A Hike
See Our Suggested Day Hikes
You can always find some great day hikes in GMC's Day Hiker's Guide to Vermont and GMC's Walker's Guide to Vermont. Check out our updated sugg
ested day hikes page to see some of our favorites.
If you have any questions, call our visitor center at (802) 244-7037. Happy Trails!
---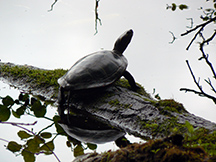 Wildlife Watch
GMC's Executive Director on WCAX
In case you missed it, GMC's Excutive Director Mike DeBonis was featured on WCAX's Wildlife Watch. He spent a morning on one of the newest sections of the Long Trail by the Winooski River Footbridge in Bolton.
Take a look at the wildlife they discussed along the river.
---
Join Our Team
We're Hiring a Membership & Communications Coordinator 
We are looking for an outgoing, self-directed, and experienced individual for the Membership and Communications Coordinator position. Responsibilities include membership coordination, event planning, and communications through our social media platforms, website, email, and radio program.
Please visit our website for full job description and how to apply. Position will be open until filled.


Green Mountain Club. © 2016 All rights reserved.
Green Mountain Club ~ 4711 Waterbury-Stowe Rd. Waterbury Center, VT 05677